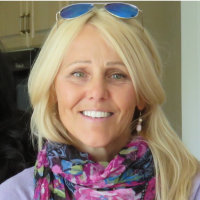 Mellodee Rayne


change service provider
Master hair stylist and Vancouver native,
Mellodee Rayne always has her finger on the pulse of the ever-changing trends.




Her skill, commitment and years of training and experience has led her to work on stage at hair shows and fashion shows , mentor her peers and share her exceptional talents with a long list of loyal clients.




A second generation hair stylist, Mellodee attended Beauty Academy at VVI in Vancouver and Vidal Sassoon in Santa Monica. Sophisticut Hair Studio and Moods Hair Technology in Vancouver is where she laid the foundation for a successful career, growing from apprentice to lead stylist and salon owner of Mirrorcles Hair Care Co.




Mellodee`s desire to thrive in an environment that was worthy of her ambition is what led her to the Attic Hair Studio and their coveted styling team and more recently to the high energy creative team at Talking Heads in Tsawwassen. Mellodee prides herself on her ability to work with each client's natural texture to craft on trend, yet uniquely personal looks that they can recreate at home.
Cancellation Policy
We know that life can get in the way sometimes and we totally understand if your schedule changes, all we ask is a
full 24 hour cancellation notice before the scheduled appointment, via phone call. Less then 24 hour notice
may result in cancellation charge (50% of service cost).
Please don't NO-SHOW us, we try to accommodate all our existing and new clients
and would appreciate the heads up. Colour corrections and extensions require a 50% non-refundable service deposit at
the time of booking.The deposit will be credited toward your final total.
Please note that while the booking system does confirm and remind you of your appointment, it is the ultimate responsibility of the client to keep track of their appointment.
Not receiving a reminder email is not a valid reason for missing an appointment.
Please call the studio if last minute issues arise. Thank you!